The Goethe Institute is willing to strengthen its relationship with the UD, which has been successful for years – said Evelin Hust, head of the institute during her introductory visit on Monday. The recently appointed director was greeted by Vice Rector Elek Bartha and Dean Róbert Keményfi.
Evelin Hust has been director of the Goethe Institute, which is the local hub of the global cultural operations of the Federal Republic of Germany, since last September.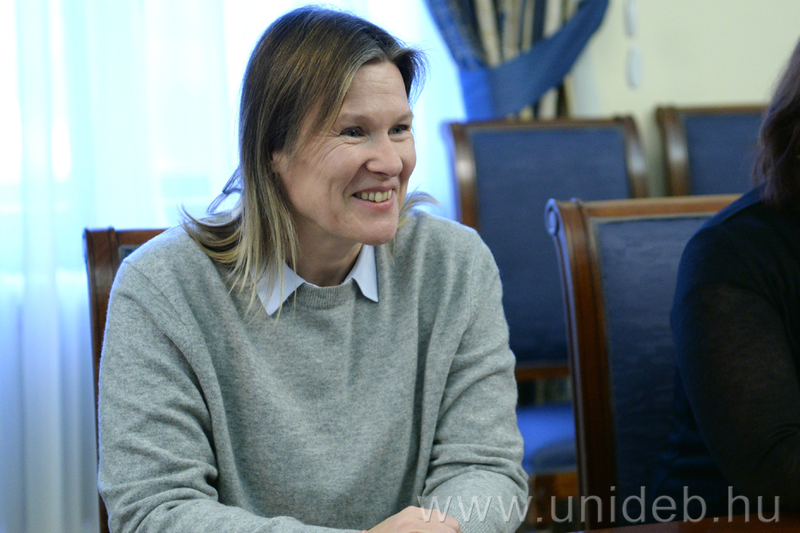 The director was received by Elek Bartha, vice rector for educational affairs, Róbert Keményfi, dean of the Faculty of Humanities, and Andrea Horváth, vice director of the Institute of German Studies of the Faculty.

The Vice Rector for Educational Affairs talked about the university's international relations, the currently running cooperative projects of UD and science and higher educational institutions operating in German speaking countries, and the opportunities to broaden existing relations.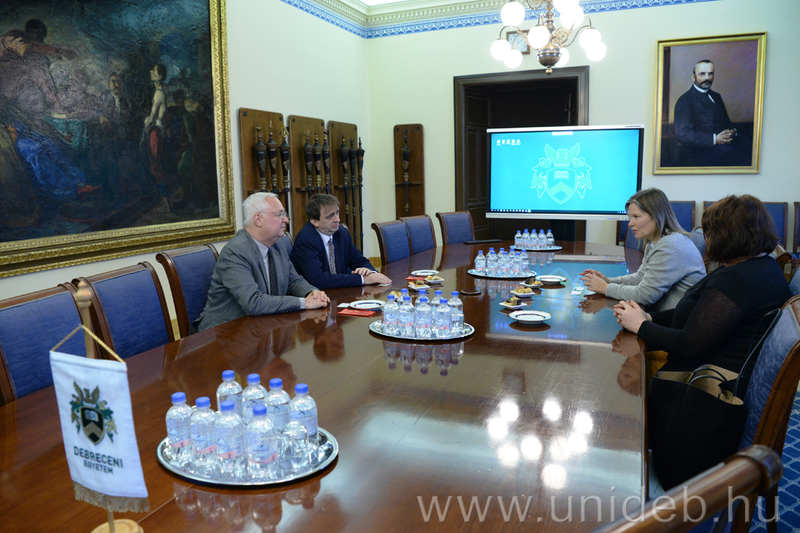 The German Cultural Forum in Debrecen is the official partner and cultural organisation of the Goethe Institute. As part of its duties, the Forum operates a language examination centre at UD, and supports the implementation of cultural programmes. In order to promote the German language, the Goethe Institute organises training programmes for teachers of German on a regular basis with the active help of UD.

Press Office